George L. Peters Jr was born in Baltimore in 1971 and has spent the majority of his adult life as a resident of his native city. The grandson of Maryland State Senator, William H. Peters, Jr and Bethlehem Steel Shipyard Worker, Harry Wendelstedt, George was raised in an environment that rewarded both the big picture thinking of the political arena and the old world work ethic common to Baltimore´s Sparrows Point steel yards.

After getting his education at Essex Community College, and Towson University in Mass Communications, Peters went to work in the Motion Picture industry. A Few years later he moved into the field of Advertising Photography, Taking a job as Digital Media Specialist for one of the first all digital photography studios on the East Coast. In 1997 Peters moved on to work for Arvyst Group, as a Junior Partner and Senior Photographer.

That same year, George decided that it was time to try and do things the way thought that they ought to be done, so he started his own boutique photo studio. After a year of building a loyal client base, he left Arvyst Group, to concentrate on growing his new studio.

During the fourteen years that followed, Peters grew his client base from five Baltimore based businesses to over eighty companies based both stateside and internationally. George´s visual imaging & social media management studio as it stands today is the progeny of years of pushing the boundaries of digital media integration.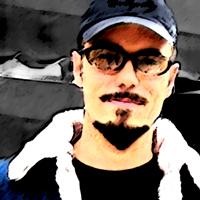 In addition to his commercial photography business George also...

is Co−founder and President of Sustainable Urban Infrastructures, Inc.

which manages the Baltimore Biomass Buyers Cooperative

is a member of the Baltimore Biodiesel Cooperative

sits on the Hampden Community Council´s Board of Directors.

is chairman of the Hampden Community Council´s Zoning & Land Use Committee

is a member of the Velocipede Bike project

and is President of the Non−profit Singer Park Inc.